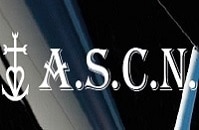 A.S.C.N
ASCN does its utmost to bring you its know-how and solutions for the maintenance or other work that needs doing on your boat.
Maintenance, servicing, repairs, alterations, "mooring watch" contract, etc., our boatyard provides customised support and assistance to you in order to optimise your life aboard, the safety of your crew, and the performance of your boat.
Contact tel +33(0)666 894 843
Contact Mail = contact@ascn13.fr
* Refit / Fitting Out / Customisation
* "Mooring watch" / caretaking

Global Nautic
High-quality boatyard services recognised professional and private owners alike. Founded in 2011, Global Nautic now has a staff of 11 qualified technicians who are specialised in their fields of activity.
Their specialised and well-equipped on-site workshops covers 1000 square metres, enable the technicians to make the most of their skills.
Trade customers : Take advantage of recognised experience and a privileged location for commissioning new boats, preparing boats for road haulage, and for looking after and handing over to your customers.
Private customers : Take advantage of recognised experience and human and technical capacities to look after your boat while you are away and handle complex refits or repairs.