Europe's leading dry marina for sailing boats, motor yachts, and catamarans.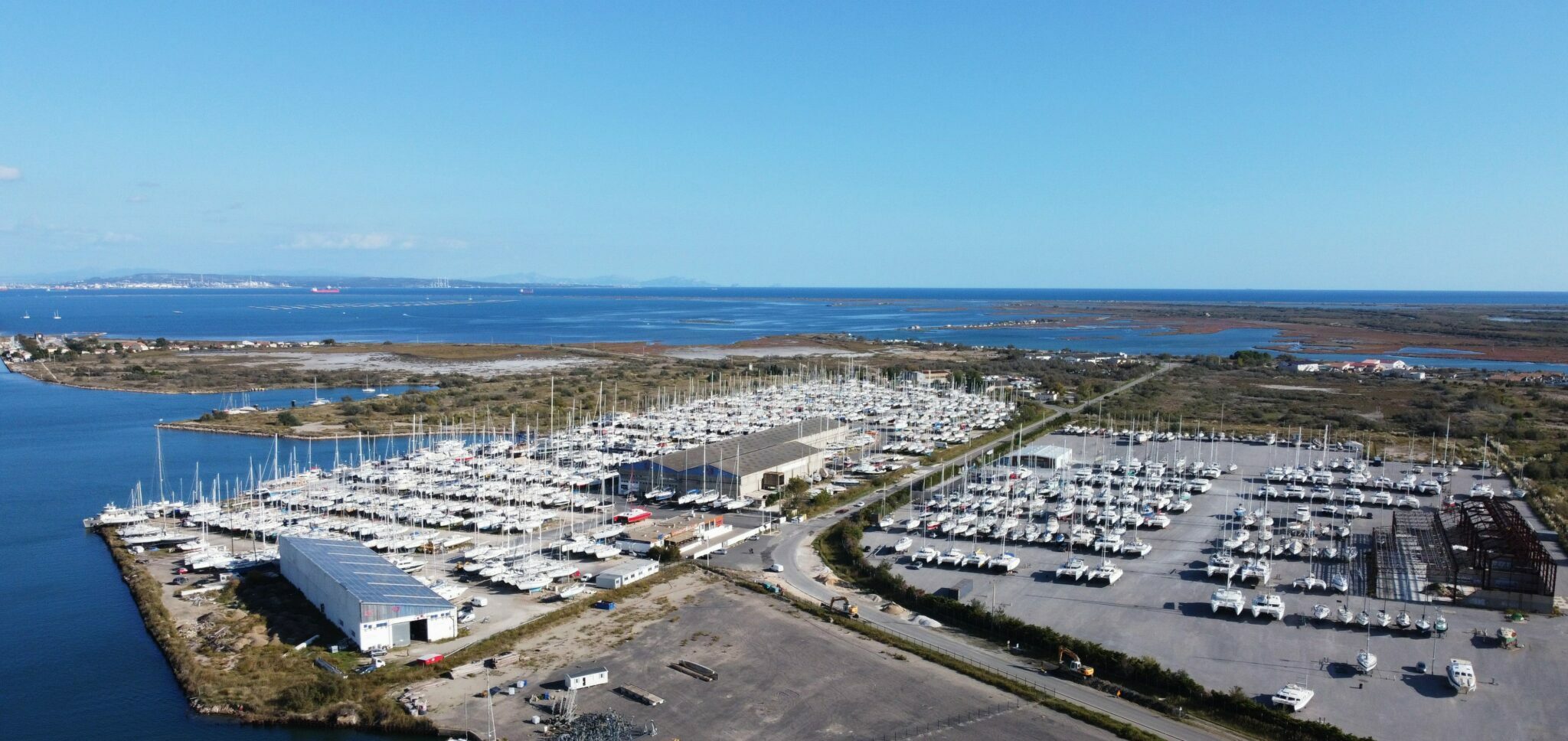 LE PORT À SEC
PORT NAVY SERVICE
EUROPE'S LARGEST
MULTI-SERVICE DRY MARINA
FOR YOUR YACHT
IN THE HEART OF THE MEDITERRANEAN
13230 PORT SAINT LOUIS DU RHÔNE, FRANCE
Specialized in the handling and overwintering of catamarans and trimarans up to 50 tons.
Bespoke lifting & storage of your sailing or motor yacht up to 120 tons.
The ideal shipyard for the renovation and refitting of your boat.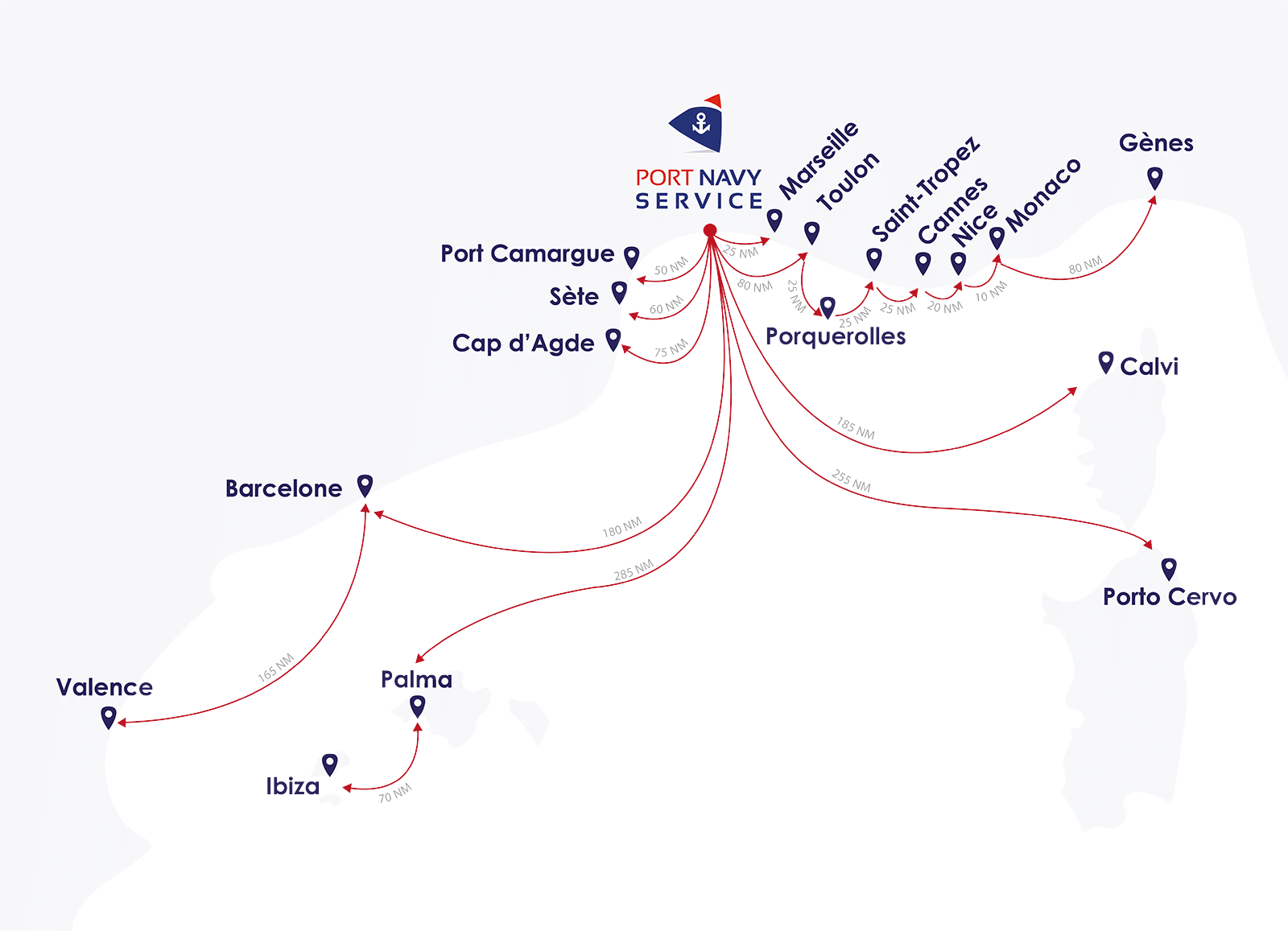 OUR EQUIPMENT
At Port Navy Service, our highly-skilled team and modern equipment ensure the safest transport & storage conditions for your yacht.


YACHT STORAGE
& OVERWINTERING AREA
Our unique size and central location offer owners and crews of yachts up to 120 tonnes the perfect place for short & long-term storage, refitting, and charter base operations.
LIFTING & LAUNCHING
Because each yacht is unique, we offer a bespoke experience and close collaboration with our clients, to ensure that these delicate operations are performed with the utmost of care and foresight.


BROKERAGE
Our experienced and renowned brokerage service provides over 50 visits per month for your yacht, and between 20-30 successful transactions (and as many satisfied customers!) every year.
ANTIFOULING
& HULL MAINTENANCE AREA
Port Navy Service has invested in a 2,200 m2 maintenance area that complies with the latest environmental standards and is specially dedicated to the exterior maintenance of your boat, whether it is a sailboat, motorboat, catamaran or trimaran.


HAULING OUT
Hauling out is a delicate operation which requires a professional and experienced team – and close communication with our clients. Discover why our returning clients often cite their lifting-out experience as a main reason to choose Port Navy Service.
LAUNCHING
Launching, or "Splash Day" is always an exhilarating moment. Learn how our attention to detail and helpful guidance take the stress out of this delicate manoeuvre, and allow you to enjoy the cruising season to its fullest.

TESTIMONIALS
Nous voilà repartis après un mois et demi de travaux sur notre Mariane chez vous.
Nous tenons à vous remercier pour votre gentillesse et votre professionnalisme. Nous remercions tout particulièrement votre équipe technique et manutention pour leur très grande servitude.
Un grand bravo à vous tous. A l'an prochain pour une carène.
Ce fut un plaisir d'avoir eu mon voilier chez vous. Toute l'équipe s'est montrée très professionnelle et très amicale.
Super port à sec. Employés très dynamiques, secrétaires adorables et serviables, directeur sympathique et avenant. Excellentes prestations de services. Je recommande.
I would like to thank in particular those staff with whom I came directly in contact– in Reception, Charmalene and Florence for their cheerful presence and help and their bilingual (or more) ability; a real pleasure to meet. Also the boat handling staff on the travel lift etc. – their cool ability and pleasant manner was always reassuring and very professional. Boat owners are always notoriously nervous!
Thank you all. I have good memories of Port St Louis.