The boatyard PORT NAVY SERVICE, the ultimate multiservice solution for your boat, up to 120 T, in the Mediterranean
You'd like to store your boat ashore in the Mediterranean in the best possible conditions?
You're looking for high-performance facilities and for associated services?
Discover Port NAVY SERVICE, located to the west of Marseille, and more specifically at Port-Saint-Louis-du-Rhône, where for over thirty years now, we have been successfully developing the concept of dry berthing for Sailing Boats and Motor Boats, including Multihulls, be they Catamarans or Trimarans.
Situated between Corsica and the Balearic Islands, it is the ideal place from which to set sail on your summer cruises.
Marine engineering and support services are located on site, within the boatyard, where 35 people do their utmost to offer sailors and pleasure boaters every possibility of maintaining and repairing their boats.
Take advantage of the largest hardstand boatyard in Europe, and store your boat under the best possible conditions
Port Navy Service offers a unique dry berthing capacity extending over 22 hectares and including 15,000 square metres of shed space, enabling it us to overcome the problem of the scarcity of berths in wet marinas. lt is a solution that offers many advantages :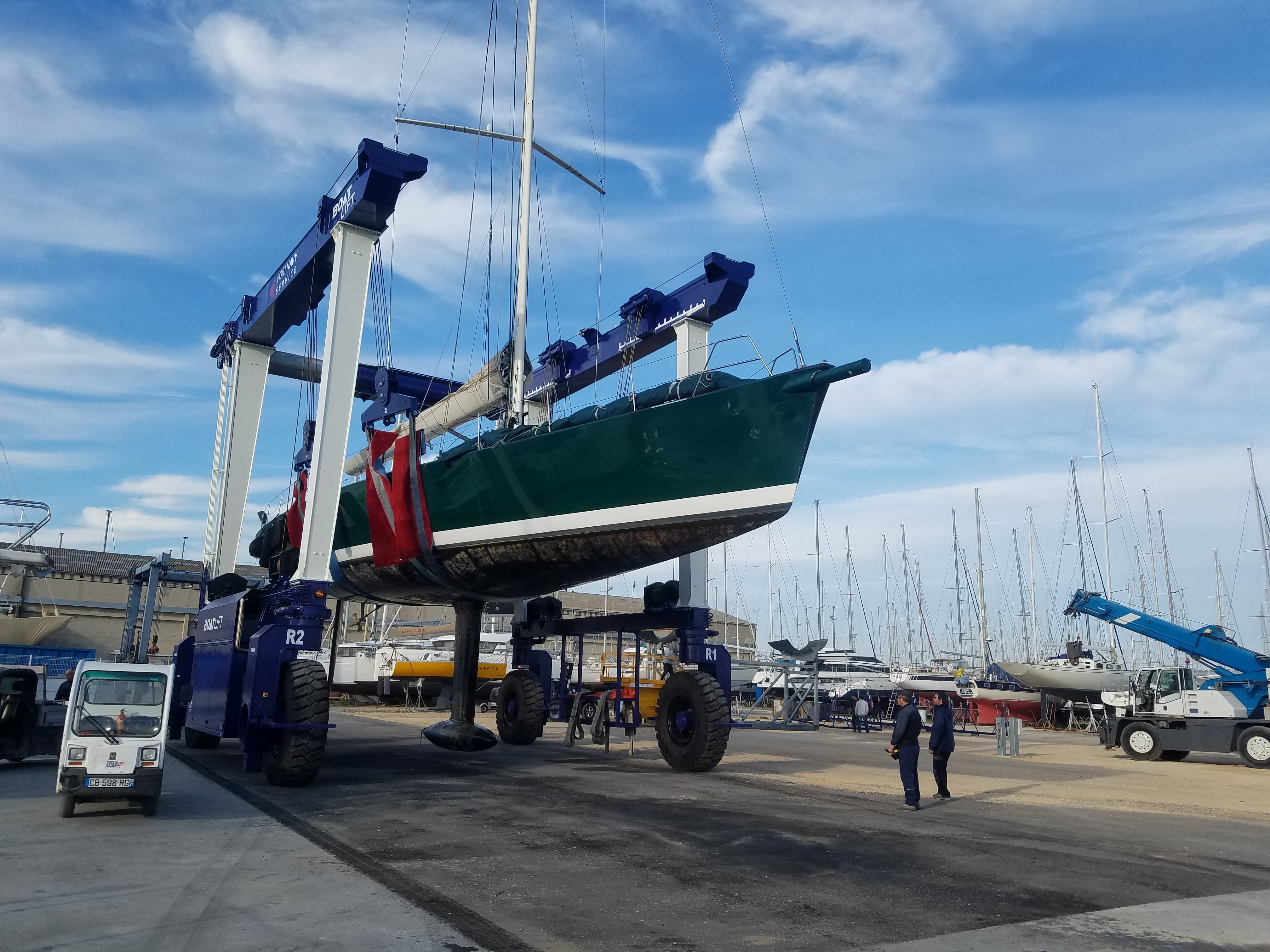 Economical and affordable
Simplified maintenance
Less wear and less corrosion (electrolysis, osmosis, etc.)
Less need to redo the antifouling: on average once every four years as against every year for a boat berthed in a wet marina
Safety and peace of mind: Less storm and bad-weather damage
Protection of the marine environment with a our "Clean Port" approach
Storage in the boatshed subject to a space being available
A boatyard with 900 boats and exceptional facilities
Thanks to the size of our boatyard and dry berthing facility, there are several marine engineering and support services located on site, with the ability to our customers' needs. Warehouseand office spaces are available for any professional wishing to relocated to our site.
30 years of experience
At Port Navy Services, we are also specialised in selling second-hand boats. We propose a brokerage service for anyone wishing to sell their boat.
On-land storage makes it possible :
To put your boat on show continuously
To give potential buyers a full visit to your boat
To ensure storage space for every boat on sale in the second-hand area of our boatyard
Customised services and tailored assistance for your fleets
Our storage capacity enables us to take in fleets of boats at preferential rates. Fleet storage is advantageous for you if you are a boat hire company who wants to repair or maintain your boats, because we can store them next to one another so as to make your job easier.
What is a "dry marina"?
Unlike a wet marina, a dry marina is a dry berthing solution making it possible to store the boats ashore, generally outdoors on hard-standing areas, but also indoors in a boatshed.
There are two types of dry marina :
Metal cradles for dry berthing on land: for sailing boats, catamarans, trimarans and larger motor boats.
Dry stack storage : on racks exclusively dedicated to motor boats of up to about 9 metres in length.
(We don't offer this service.)