Believers in teamwork, we are convinced that working together greatly enhances the result of individual action.
That is why Port Navy Service maintains partnerships with boat builders, associations, boat dealers, brokers, transporters, boat hire companies, boat repair professionals, skippers, insurance companies, boating and yachting experts, etc.
Port Navy Service is one of the most dynamic companies in the boating and yachting sector. Many projects have been completed over the last ten years and other, ambitious ones are in progress.
You have projects, or needs?
Contact us to discuss them. We are sure to have advantageous solutions to propose to you for:
Renting premises and entering into commercial leases
Renting storage place for boats, in fleets or single units
Brokerage partnerships
Developing innovative projects
Handling monohulls and catamarans
Stepping and unstepping masts on sailing monohulls, catamarans and trimarans
Preparing boats for transport
Preparing new boats
Self-service hull cleaning and antifouling area
Active in the boating and yachting sector for over 30 years, we can bring you our expertise and know-how for setting up a sound partnership based on lasting collaboration.
Port Navy Service has the rare advantage of being the owner of all of its facilities on land. We can thus make sure your investments are sustainable.
Building on its success, Port Navy Service purchased 8.3 hectares of land at the beginning of 2019 on which to continue to develop its activities. This also gives trade professionals the possibility of taking advantage of this unique opportunity.
A total area of 22 hectares, including 15,000 square metres of shed space, an existing storage capacity for 900 boats from 8 m to 25 m, and 600 new spaces available.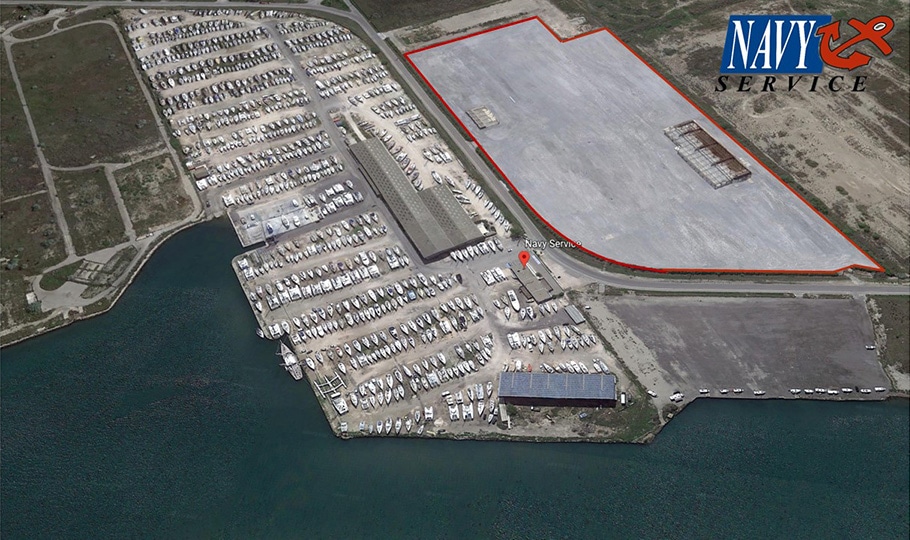 ES Industrie et Hôtel boasts a sound portfolio of property assets in yachting & boating and in the hotel trade
The French Group ES INDUSTRIE ET HOTEL is specialised in yachting & boating and the hotel trade. 65 people contribute to running the hotels and the hardstand boatyard every day.
A warm welcome awaits you at four hotels in Arles, Montpellier and Puy en Velay
Best Western Atrium *** : With 91 rooms in Arles, BEST WESTERN's 3* Hotel Atrium combines charm, calm and modern comfort.
The Hotel is ideally situated in the heart of the City of Arles to welcome you when you're travelling for business, for seminars or conferences, but also for those taking some time for themselves to explore Arles, a UNESCO World Heritage City since 1981. Take advantage of a perfect location for visiting the Amphitheatre, theatres, and many museums of the "Little Rome of Gaul", strolling down the pedestrian streets of the historic centre of Arles, or indeed for heading off to discover Provence or the Camargue.
Arles Plaza **** : 67 rooms in Arles. The Arles Plaza is a modern 4-star hotel, located very close to the city centre of Arles, with a magnificent indoor swimming pool and spa. Arles, a City of Art and History and listed as a UNESCO World Heritage City since 1981, is located in the South of France, in the heart of Provence and of the Camargue. A location ideal for tourists, families, and business travellers.
Best Western Comédie Saint-Roch ***: 69 rooms situated in the heart of the City of Montpellier. Take advantage of a hotel that was fully renovated in 2017, ideally located opposite Montpellier Saint Roch Station, no distance from the Place de la Comédie, or from the Musée Fabre in Montpellier and close to all of the city's transport services (bus, tram, and bicycles).
Enjoy a stay in the hotel and easy access to the events at the Corum (Conference Centre, Festival Hall, and Opera House), Sud de France Arena and Parc des Exhibitions (Exhibition Centre).
The Deltour hotel in Puy-en-Velay**: Whether you come Alone, as a couple, as a couple or as a family, the Hotel Deltour** in Le Puy-En-Velay offers you adapted and comfortable rooms, combining meticulous quality service and affordable prices.Your stay in our Hotel Deltour** located Le Puy en Velay is an opportunity to discover the many riches of the town of Le Puy en Velay and the department of Haute-Loire.