Make use of an environmentally friendly cleaning & antifouling area
While you are cleaning and hosing down your boat, or scrubbing, scraping, or stripping the hull and applying antifouling paint, substances harmful to human health and to marine organisms are released.
Discharging any type of waste, and in particular flakes of paint, grains and dust from scraping, sanding, and washing off the old coat of antifouling is extremely harmful to the environment. The same applies for any residue or spillage of new paint.
Today, there is a genuine will to reduce such emissions into the natural environment. This has been expressed for example in the legislation on water pollution (French water law No. 92-3 of 3 January 1992) applicable to hull cleaning & antifouling areas.
You want to work on your boat while also preserving the environment ?
Port Navy Service has a cleaning & antifouling area of 2,200 m2 designed to the latest environmental standards and dedicated to maintaining your boat, be it a sailing boat, motor boat, a catamaran or trimaran.
The treatment plant is equiped with sedimentation tanks and oil separators for retaining the pollutants that are generated. This is designed to trap the pollutants which are fixed on bound to suspended solids contained in the polluted runoff from boat cleaning & antifouling and maintenance areas.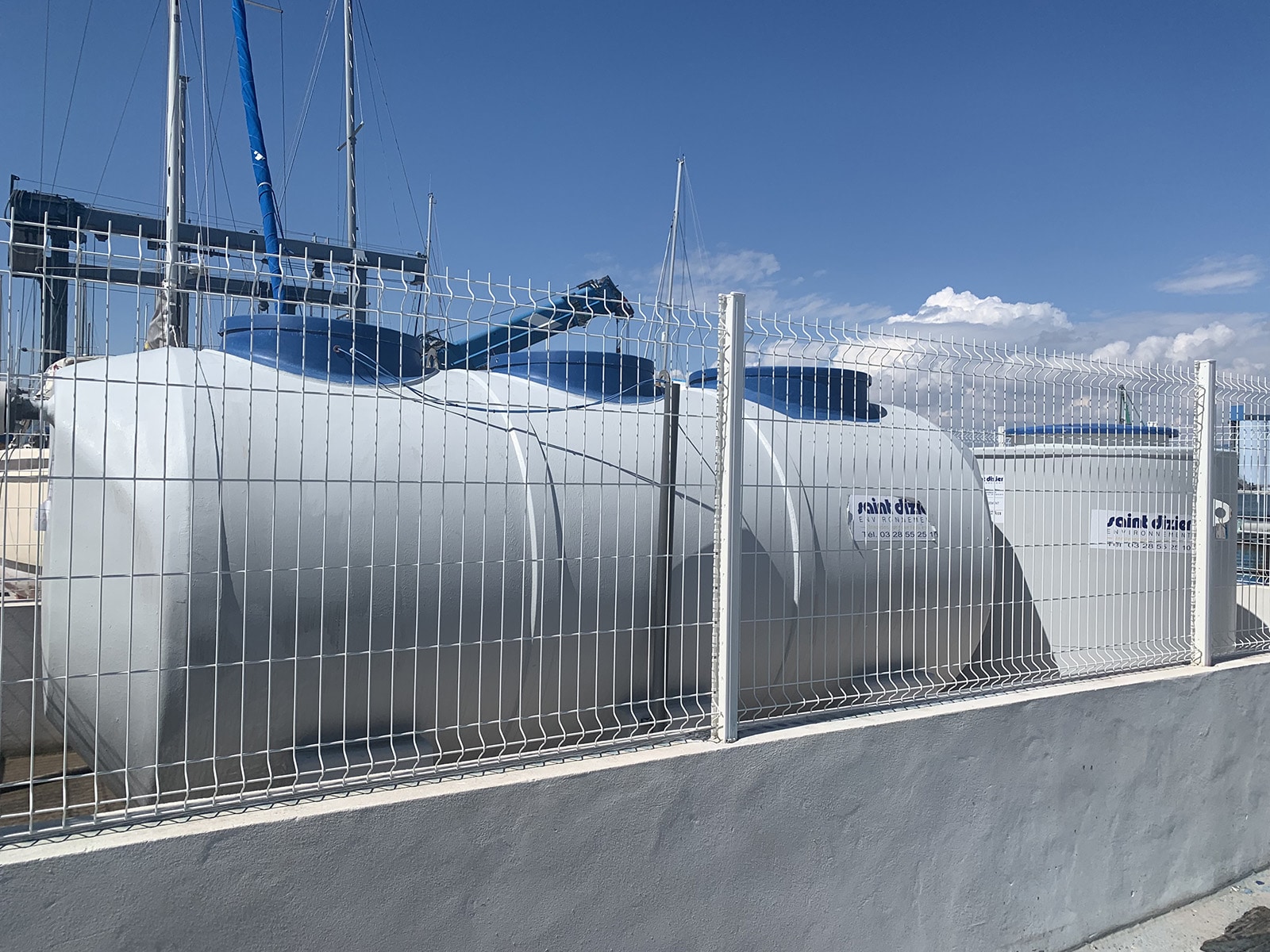 Maintain your boat and participate in protecting the marine ecosystem
A clean point for selective recycling is directly accessible from the cleaning & antifouling area to make it easier for you to manage your waste.
You can also call on the services of any onsite service provider at the boatyard to help you maintain or repair your boat.
While you are using the cleaning & antifouling area, you can take advantage of the toilet and shower facilities at the boatyard, borrow a ladder, go to the Yacht Club restaurant, hire equipment (high-pressure washers and other equipment), and use our WiFi directly on board your boat (ask the harbourmaster's office for the code).