Ensuring the ideal dry berthing storage conditions for your yacht
Hauling out is a delicate and precise operation during which safety is a top priority. The Port Navy Service yard team has completed over 40 000 successful lifting operations in 30 years, but as captain you know best – and we work in partnership with you.
Haul-Out Day – A step-by-step guide
After having booked your haul-out with the Port Navy Service team, you may proceed either directly to one of the two docks or to the slipway (this will be confirmed to you), ortie up to the visitors' quay should you arrive early.
Please arrive with time to spare, as haul-out slots are often booked back-to-back.
Ensure that you deploy ail fenders, and place 4 mooring lines on the bow and stern, port and starboard sides.
Verify that your dinghy (annex) is correctly secured or stowed, and that the deck is clear of obstacles.
Once you enter the lifting dock or slipway, be sure to position your boat so it well-centred. Leave the engine(s) running.
IMPORTANT: Once your boat is moored, and before lifting begins, please indicate to our yard team how best to position the straps or skids to avoid damaging the propulsion system, loch, sonar or any other submerged appendages that may not be visible.
For safety reasons, ail crew and pets should leave the boat before lifting. Time to get your camera ready and capture the moment!
Your boat will now be put ashore. The yard team will secure your yacht in a cradle or on chocks as required by the shape and weight of your boat. Our yard team will conduct a quick survey to determine the location of bulkheads and other structural features so as to correctly adapt the cradles or chocks. IMPORTANT: if your boat has any structural particularities or requires any special braces, please ensure that our yard team is made aware of this in advance.
Once your boat is securely on land, access is provided using one of our self-service ladders, which must be attached/secured to prevent it from slipping when you use it. lt should be returned to the ladder storage racks when you leave the boat. Nacelles and mobile lifts can also be sourced upon request.
Note: Prior to hauling out, we ask that you check in at the Harbourmaster's office. To create your dossier, we will request the following items:
Yacht Registration (Flag Certificate)
Valid lnsurance Policy
Your Passport or National ID Card (EU-citizens)
Your Bank Account Details for contracts of 6 months or more (IBAN, SWIFT/BIC/Routing Number, Bank Name, Account Holder Name, Address)
Welcome to Port Navy Service!
Consult our tariffs here
For more information, or to book your haul-out, contact us anytime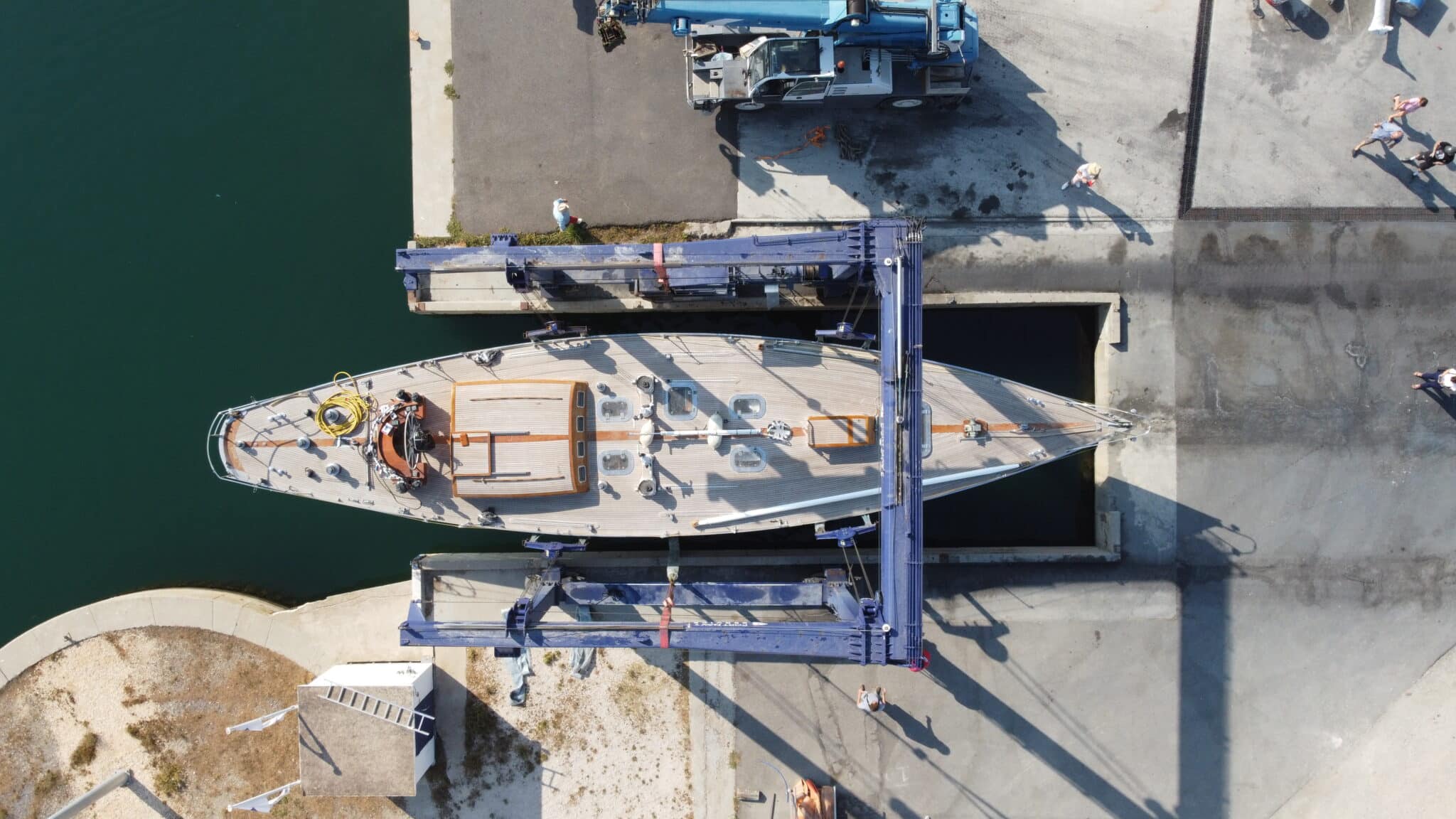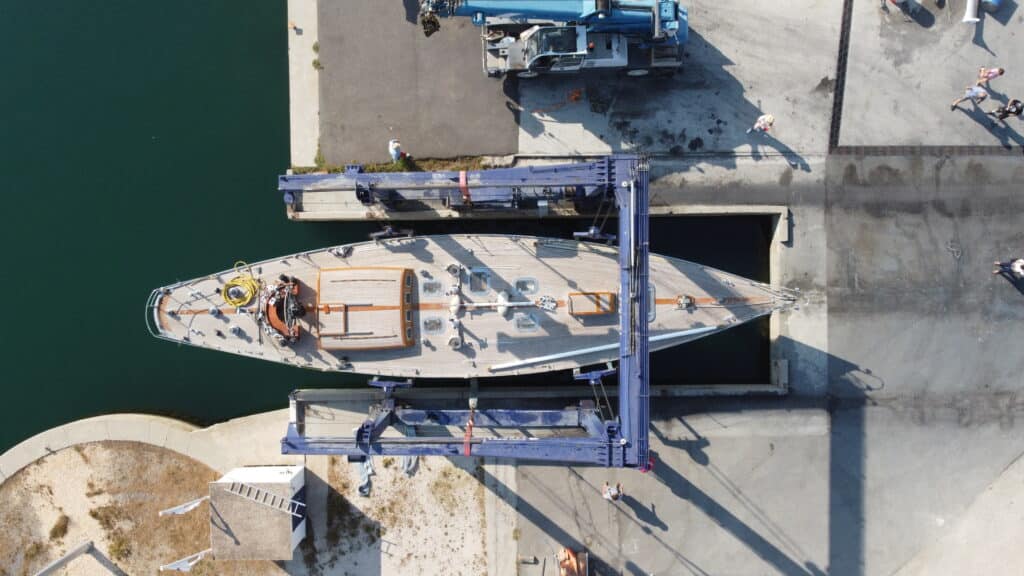 YOU WANT TO GET YOUR BOAT OUT OF WATER?
We are open by phone from Monday to Saturday from 8 a.m. to 12 p.m. and from 2 p.m. to 6 p.m.
We are also open by email, and we are committed to answering you as soon as possible.
To receive a personalized quote, do not forget to send us as much information as possible about your boat. (Overall length, weight, year, type of construction, possible works…)