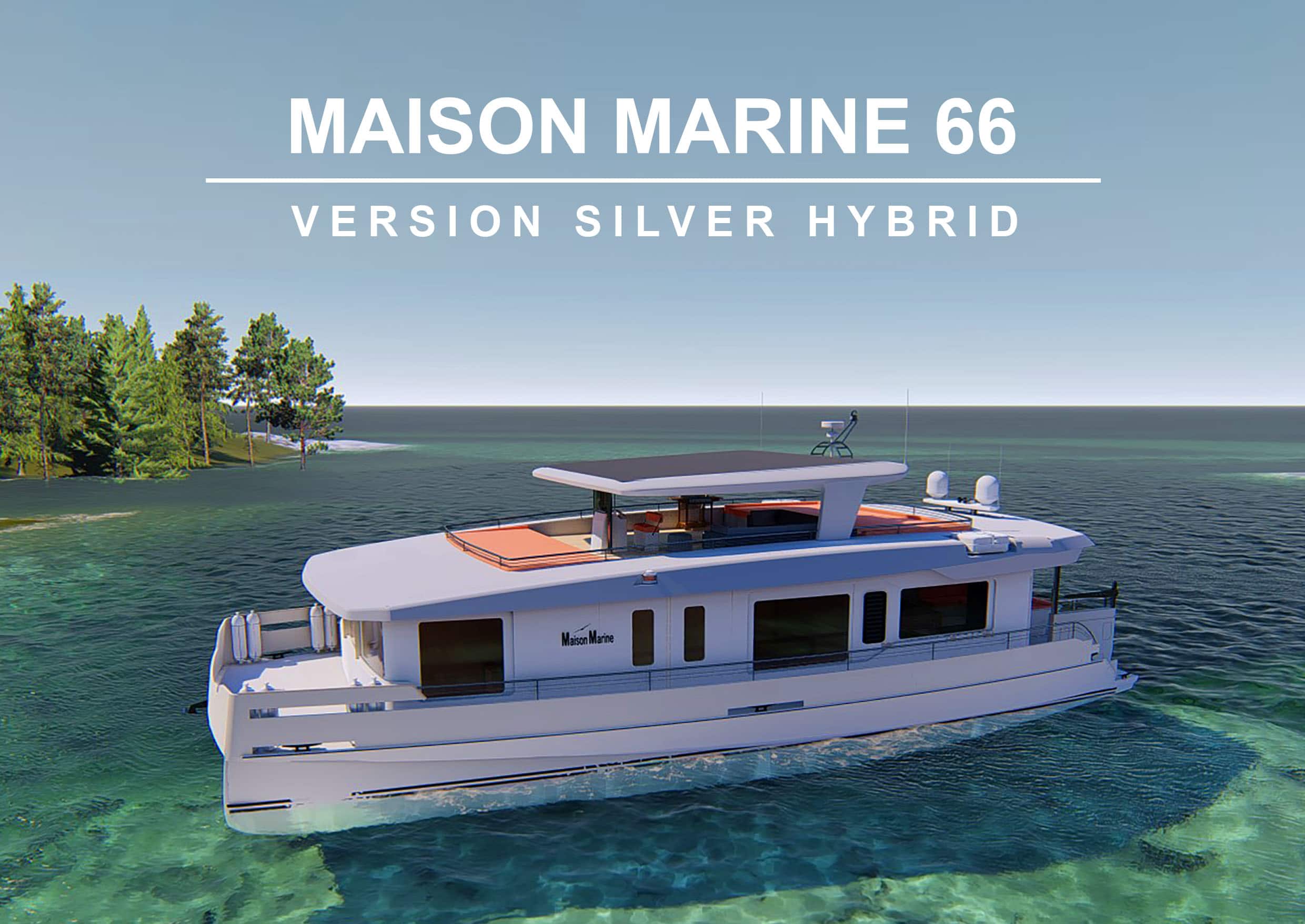 MAISON MARINE, A CATAMARAN WHICH BRINGS THE SEA TO YOUR FRONT DOOR
Port Navy Service and the company FPCEM (François Prevot Conseil & Expertise Maritimes) are pleased to present the brand new motor catamaran "Maison Marine 66".
An authentic and genuine home, which redefines the notion of waterfront property. Deceptively spacious, bright, comfortable, and elegant. An innovative concept, with robust construction combining CVR and carbon, and meticulous finishing. The Maison Marine is very stable on its two floats, and is equipped with two Volvo Penta engines with hybrid propulsion, able to whisk you silently to the most beautiful anchorages, even those which refuse access to boats powered by combustion engines.
A house that sails. A yacht with volumes designed to surprise you, equivalent to those in which you stay on land. This motor catamaran available in 3 versions, including 2 with hybrid propulsion, designed and built by experienced tradespeople in Turkey. The longstanding competence and excellence of Turkish shipyards can be summarized by one statistic: more than 100 yachts over 24 metres built there each year.
The Nedship Group, based in the Antalya Free Zone, has 32 years of experience in composite construction and has launch more than 400 boats to date. Its subsidiary ARC Yachts, a German-Turkish managed shipyard, is now putting its production facilities, specialising in hybrid and electric yachts and passenger transport, at the service of the Maison Marine concept.
In France, FPCEM, a marine surveyor, represents Maison Marine. Specialised in the follow-up of the construction of tall ships, motor yachts and hybrid vessels, it provides its know-how and advice to ensure that your project is as close as possible to your needs and requirements.